A group Naija Watch Family Team has lamented the high level of abandoned projects littered across Edo state, especially in Egor Local Government area, Otote Street, Uwaifo Street, Arosaghe Street and Cannan Street.
Lamenting the Executive Director of the group, Human Rights advocate, Leftist Aimuae-Osa Igbinomwanhia appealed to the state Governor Godwin Obaseki to rise to his responsibility by monitoring projects enacted by his administration and complete the abandoned projects littered across the state to prevent the gully ravaging the community.
According to Leftist Aimuae-Osa Igbinomwanhia who spoke to Nigeriacrime.com it is expected of elected public office holders to fulfil their electioneering promises, in Nigeria particularly Edo State reverse is the case. Sad to say, Edo State presently under the leadership of Governor Godwin Obaseki has become a reign of illusion coupled with a double standard, in Edo State especially Edo South under his leadership has witnessed the worse kind of leadership and dictatorship in history."
"Our observation so far on inspection of road projects in Edo State further revealed the insincerity on the part of this administration, whose promises still anchor on mirage."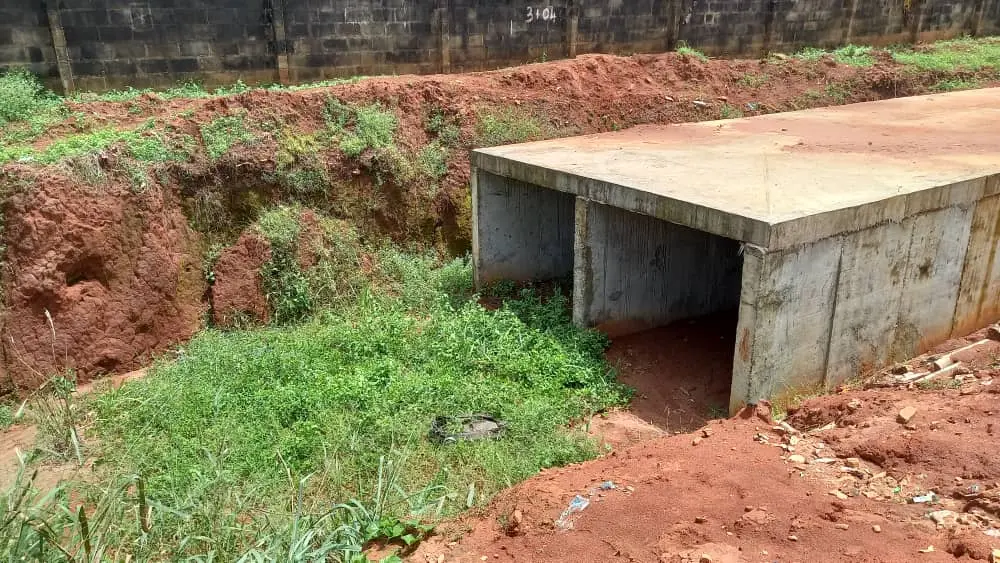 "Naija Watch Family Team team on Thursday 27th October 2022 on inspection of road projects within Benin metropolis shows that we are retrogressive as a state, Uwaifo Street, off Isi-Uloko Road (Siluko) was contracted to a faceless constructing firm. Which has done more damage than good to the residents of Uwaifo Street, Arosaghe Street and Cannan Street with the substandard project with poor engineering input, manhole without protection putting women and children life's at serious risk even when several appeals have been made to the authority. those faceless constructing firms employed by Edo State Government under this administration act with so-much impunity. They abandoned their substandard project, preventing residents from accessing the road by leaving their heavy duty machine in the middle of the road."
"During projects monitoring to popular Uwelu Road and environs shows that residents are living in very difficult conditions. Uwelu Road which led to one of the largest spare parts markets in the country is also the economic hub of Egor Local Government. The deplorable living situations reveal the insincerity of successive governments over time, he added."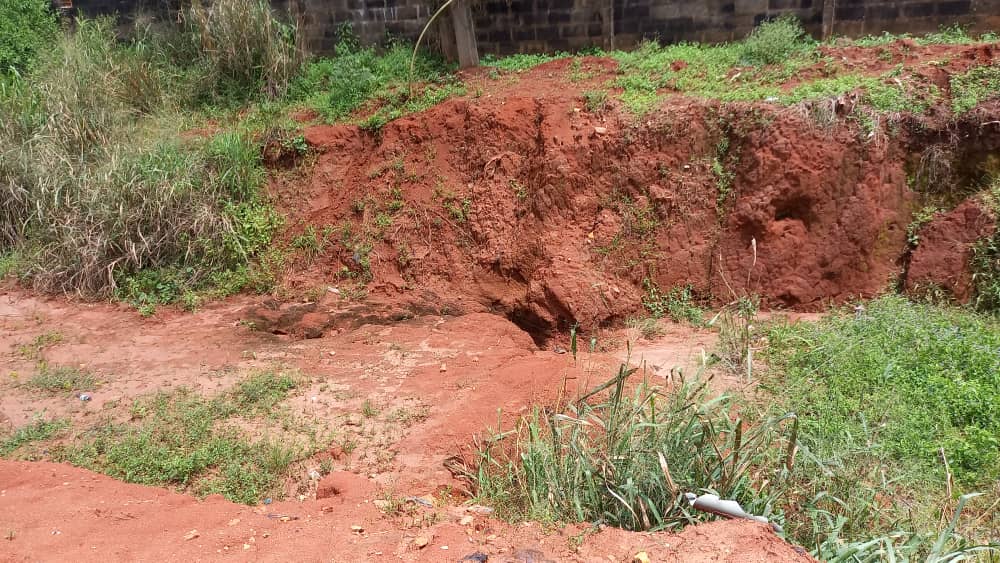 "Our inspection team's attention was drawn to the abandoned Benin Water Storm Project (BWSP) enacted by the previous administration of Adams Oshiomole. The abandoned Water Storm Project at Otote Street, off, Textile Mills Road has become a life-threatening situation for residents, especially women and children, and houses are gradually carving in. Another gully in the making courtesy Governor Godwin Obaseki's administration."
Otote Street which serves as an alternative route between Textile Mills Road, Uwasota and other adjoining Street has now become Queen Ede gully sight in the making because Governor Godwin Obaseki's administration refused to continue with his predecessor projects without taking into consideration of the reverse effect of its decision will have on the people who elected him into power.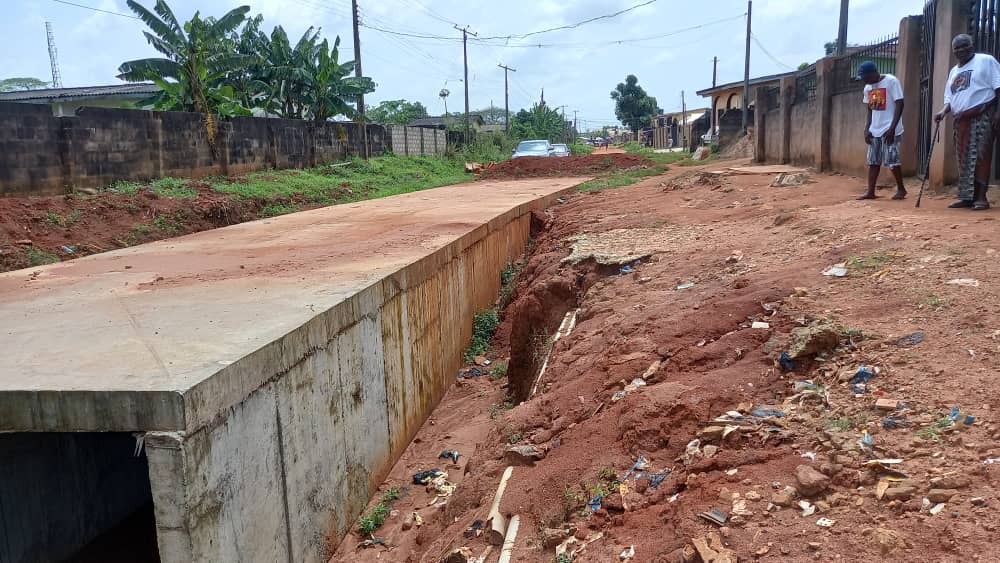 The Benin Water Storm Project (BWSP) was financed through a loan by the previous administration Governor Godwin Obaseki was part of, in fact, Governor Godwin was the head of the economy team that did all the financial framework at that time. Remember the project cost approximately thirty billion naira (N30b), remember Edo People were used as collateral for the said loan that is yet to be paid by the unborn generation of our great state.