WHEN Muhammadu Buhari was sworn into office as President of Nigeria on May 29 2015, he reiterated his campaign promises that his administration would concentrate on the economy, fight corruption, and tackle security.
In May 2023, as Buhari's tenure winds down, the Presidency claimed his administration had made outstanding progress between 2015 and 2023 in addressing security-related challenges.
The Special Adviser to the President on Media and Publicity, Femi Adesina, stated in a 90-page document released in Abuja that Buhari's efforts had had a favourable impact on the paramilitary.
Buhari himself had said at a military event in Abuja on May 10 that since taking office, his administration had successfully provided the security forces with the necessary equipment, and contained the operations of terrorists, bandits, kidnappers, and other criminal elements.
However, data by the Council on Foreign Relations' Nigeria Security Tracker (NST) checked by The ICIR showed that non-state actors killed 31,821 people between May 2015 and April 2023. The NST website tracks violent incidents related to political, economic, and social grievances directed at the state or other affiliated groups.
Likely reasons for insecurity during the Buhari administration
A report published in January 2023 by the Global Initiative Against Transnational Organized Crime (GI-TOC) recommended that to solve the issues of insecurity and terrorism in Nigeria, the problem of cattle rustling must be given priority.
The report identified cattle rustling as a significant contributor to rising insecurity in the country's northern region.
In March, Amnesty International (AI) also blamed the development on the failure of leadership and global organisations.
The AI confirmed that Nigeria's human rights abuse and insecurity levels rose in 2022.
The international human rights organisation stated this in its 2022 annual report on Monday, March 27.
The Al '2022/23: State of the World's Human Rights Report' highlighted the drastic effects of conflicts in many sub-Saharan African countries, including Nigeria, while blaming the development on the failure of leadership and global organisations.
Some major killings under Buhari's tenure
2015
Borno state: In Buhari's first year in office, at least 55 people were killed in two Boko Haram raids near Maiduguri, the state capital.
Taraba state: In the same year, 21 people were also killed in Takum.
2016
Benue state: On February 29, 2016, Agatu Massacre happened, leading to the displacement of thousands.
2017
Ondo state: In 2017, an attack by cultistsled to the death of at least 10 persons in Akure.
In the same state, five persons were killed by armed robbers during a bank robbery in Ogbagi Akoko.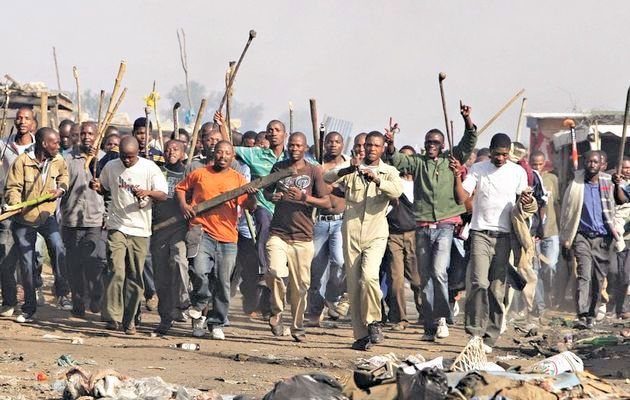 2018
Yobe state: In July 2018, the Nigerian Army suffered heavy casualties as Boko Haram killed 62 personnel in an attack on a military base in Geidam local government area,.
Kogi State: In 2018, unknown gunmen killed 12 people in Kpanche, Bassa local government.
2019
Ebonyi state: At least 15 persons met their death during a communal clash in Izi in April 2019.
Kaduna state: Herdsmen on a rampage killed 21 people in Anguwan Aku, Kajuru, in April 2019.
Katsina state: In the home state of President Buhari, at least 36 people were killed by bandits in Kankara in April.
2020
Katsina state: In April, bandits killed 47 people in Safana, Dutsinma and Danmusa local government areas of the state.
The police reported that 47 people were killed during the attacks, while the locals said 70 remains were found.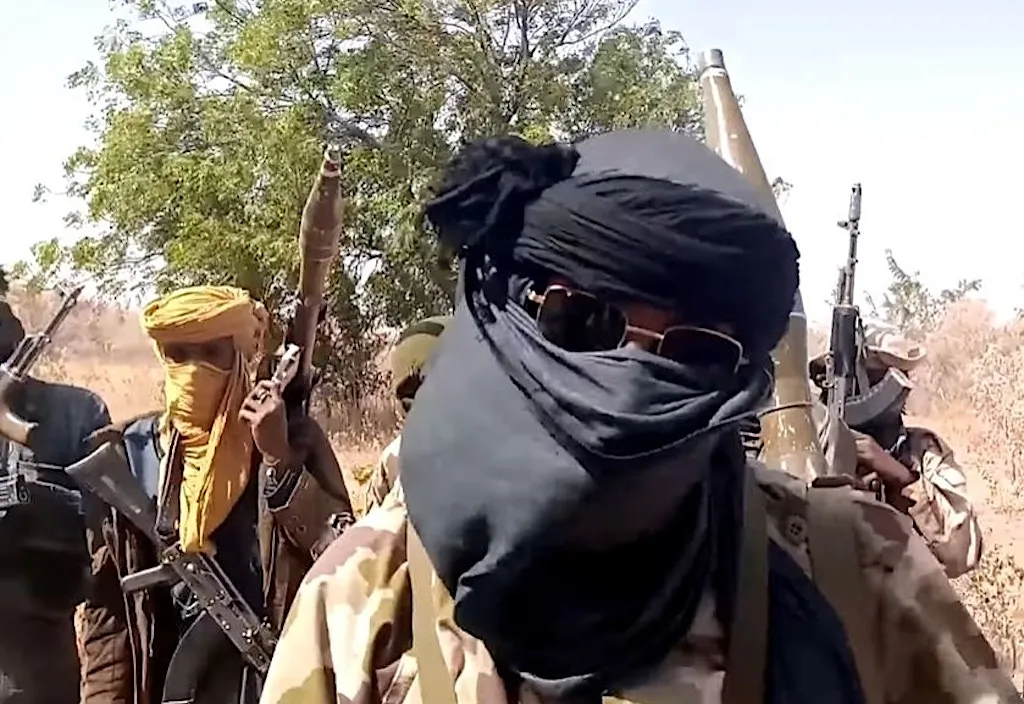 Borno state: Boko attacked a convoy returning families to their homes in Baga and killed 30 persons during the incident.
On July 29, Near Baga, Boko Haram militants attacked a vehicle carrying the governor of Borno state, Babagana Zulum.
According to media sources, the governor was unharmed, but there were casualties among his group.
2021
Ebonyi state: 14 people were killed in 2021 when gunmen attacked Effium, Ohaukwu local government area.
Niger state: Rampaging bandits killed 27 people in Kurebe Ward in February 2021.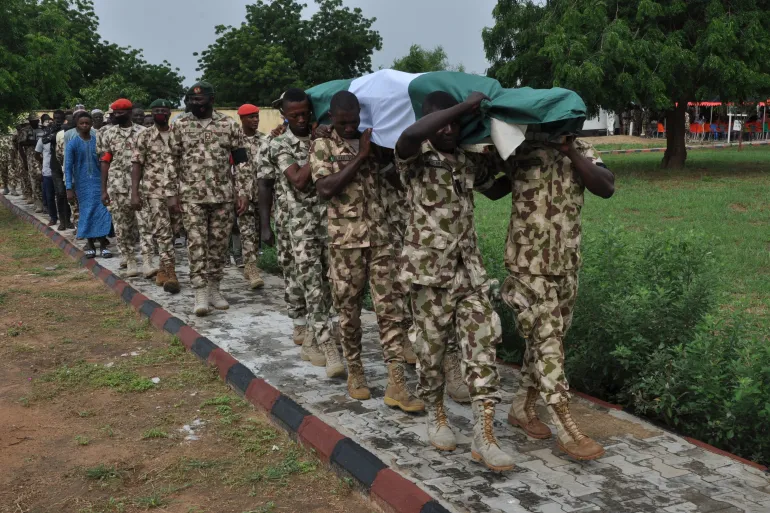 2022
The ICIR, in a report in 2022, looked at the cost of insecurity in the southeast region and how billions of naira went up in flames amid intensifying attacks.
The report looked at how billions of naira had been lost due to attacks that were becoming more frequent.
Two hundred and eight-seven people died due to insecurity in Nigeria's southeast region in five months, as shown in NST data covering January to May 24, 2022.
Anambra state: On February 26, 2022, up to 20 people were killed at a burial ceremony in Ebenebe, Akwa North, LGA.
Niger state: The security situation in Niger State, in the Northcentral region, worsened in 2022. The governor of the state, Abubakar Bello, disclosed that terrorists wreaked havoc and killed over 300 people in two weeks.
Ogun state: In 2022, records showed that Ogun state had the highest number of deaths from violence in five months in the Southwest region of Nigeria.
The Southwest states are Lagos, Ogun, Osun, Ekiti, Ondo, and Oyo.
A total of 165 deaths were recorded from 122 incidents of violence that occurred in the region between January and May 2022.
Data obtained from NST covered January to May 31 2022.
The deaths are mainly from cult-related activities, armed robbers, kidnappers, farmers/herders crises and security operatives.
According to the data, there were 122 incidents within the period, resulting in 165 deaths.
Ogun state had the highest number of fatalities, with a total of 44 deaths within the period, with many of them linked to cult-related violence.
For instance, a supremacy fight between rival cult groups in the Sagamu area of the state led to the death of eight people in March 2022.
2023
Kaduna state: In April 2023, the state government disclosed that bandits killed 1,266 persons in 15 months in the state.
Also, 746 persons were kidnapped in the state between January and March 2023.
The Kaduna State Commissioner for Internal Security and Home Affairs, Samuel Aruwan, released the figures on April 19 at the Sir Kashim Ibrahim Government House, Kaduna.
Plateau state: In May 2023, in the Bwoi District of Mangu Local Government Area, gunmen killed around 30 people.
In a statement, the state's police spokesperson, Alfred Alabo, acknowledged the occurrence.
The state's commissioner of police Bartholomew Onyeka described the incident as sad and ordered the urgent deployment of armed people to the area.
Other attacks that occurred during Buhari's eight years tenure
Attacks on worship centres
Over 289 people were killed in worship centres within 18 months during Buhari's tenure.
The rate of attacks on worship centres leading to death was brought to the fore with the attack on Saint Francis Catholic Church, Owo, Ondo state, on June 5, 2022.
No fewer than 40 worshipers died in the attack.
The data obtained from the NST covered January 2021 to June 20, 2022.
Attacks on military personnel
Gunmen reportedly attacked military personnel and facilities across the country during this period.
For instance, an Army patrol van in Aba, the commercial city of Abia State, was attacked by unknown gunmen.
It was gathered that the attackers laid ambush for the unsuspecting soldiers.
Military personnel
The attackers burnt the Army patrol van, but the number of casualties could not be ascertained.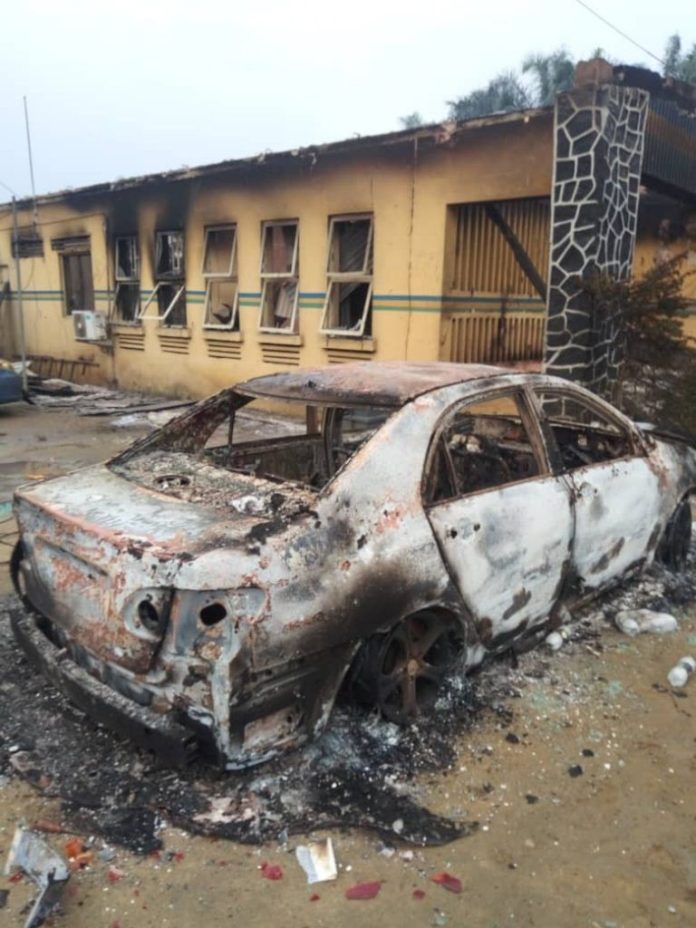 Attack on Police personnel
The Nigeria Police lost 138 officers in eight months during Buhari's eight in years tenure.
Data from the NST website showed that 138 policemen were killed within eight months nationwide.
The data covered January 1 to August 10, 2022.
The deaths resulted from the activities of unknown gunmen, ESN, armed robbers, kidnappers, and security operatives.
The data showed that the killing of these policemen cut across states.
In July 2022, attempts were made to impeach Buhari over Insecurity worries.
Senators of the opposition Peoples Democratic Party (PDP) staged a walkout after a move to commence impeachment proceedings against President Muhammadu Buhari was blocked by Senate President Ahmad Lawan.
The Minority Leader of the Senate, Phillip Aduda, had raised a point of order asking the Senate President, Ahmad Lawan, to discuss the country's security situation and initiate discussions on Buhari's impeachment.
Security analyst gives verdict.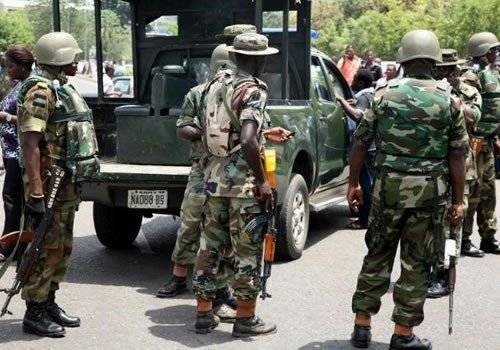 Speaking on insecurity in Buhari's eight years tenure, a security analyst with the SBM Intelligence, Emeka Okoro, said the President missed the opportunity to fix Nigeria's security challenge.
Okoro said that despite the increased budget on insecurity, the situation only got worse.
"Pre-2015, President Buhari's campaign rode on the heels of fixing the pervasive insecurity challenge left by his predecessor; but not only has he missed it entirely, the situation has also worsened.
"And despite rising budgetary commitments to the security sector since his first term in office, the reality on the ground paints the picture of a battle that has been lost," Okoro said.
He added that underfunding had never been the problem of the security sector. Instead, he maintained, the issue had been where the funds had been going, especially with ever-present instances of robbery, kidnapping and banditry.
"Nigeria has continually poured trillions of naira into a sector that produced no significant results amid an impending recession," he said.
Okoro gave unemployment, corruption, a weak judicial system, porous borders, high influx of illegal arms and narcotics as significant propellers of insecurity in the last eight years.
He added security of lives and property as a crucial role of the State, "and this is the main reason people had to give up some of their natural rights to the state for the state to protect them."
@ The ICIR