Doctors strike in Nigeria: It is stale news that hundreds of indigent Nigerians who can't afford medical tourism lose their lives whenever medical practitioners especially doctors embark on strike due to a breach in conditions of employment.
Over the years the lives of innocent Nigerians have been sacrificed as doctors withdraw their services in hospitals each time the government and political leaders in Nigeria take wrong steps that breach their agreement.
Strike action has caused devastating patient consequences, and Nigeria has seen countless examples of these repeated occurrences.
Many parents have lost their children in these situation which began decades ago.
In 2014, Osita Okechukwu the former National Publicity Secretary of Conference of Nigerian Political Parties (CNPP), lost his son to a strike action by Nigerian medical doctors.
According to the bereaved father, Okechukwu, my son Matthias Koso Okechukwu, died 10th August, partly due to the Doctor's strike, as Consultant Pediatricians, were absent when my son was rushed to National Hospital Abuja.
In this blog, NigeriaCrime will discuss the root causes of instances where medical doctors in Nigeria resort to strike action.
Nigeria's constitution has enshrined the right to unionize, as a fundamental human right. Recently, medical doctors in Nigeria have been organizing, forming unions, and agitating for better working conditions. They are inclined to use strikes to drive their demand when necessary.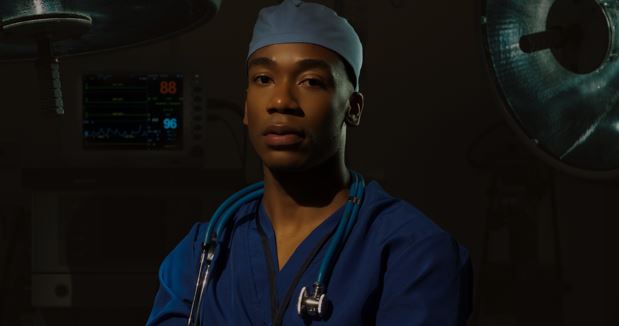 Pix: Canva
According to the Nigerian Medical Association (NMA), strike action is a last resort only. It should be used when other peaceful and legal means of resolving conflicts have been exhausted.
Find out more details about Nigeria Crimes by clicking here.
The simple answer is yes; every citizen in Nigeria has the constitutional right to strike, including medical doctors. However, the Nigerian Medical Association has set clear guidelines that must be followed before a doctor's strike in Nigeria occurs.
Though medical doctors are not allowed to go on strike at random or without notice as doing so would lead to chaos in hospitals and could lead to the loss of lives in worst case scenarios.
Ironically when these incessant strikes produce human casualties, including deaths, both leaders of unions and employers, including governments behave as if it was normal.
Several factors contribute to strike action by medical doctors in Nigeria, including:
• Poor Remuneration
Medical doctors in Nigeria are one of the most underpaid professionals in the country. For instance, a fresh medical graduate earns around $200 per month. And this salary can remain stagnant for years if the government does not approve promotions and raises.
This poor remuneration has pushed many medical doctors to seek employment abroad. Thus, creating an exodus of qualified professionals that Nigeria must retain.
Overworked and Poor Working Conditions
Furthermore, medical doctors in Nigeria are usually overworked and are often saddled with handling multiple patients simultaneously. They sometimes work long hours and that too without breaks.
At times, these medical professionals work round-the-clock shifts. That's exhausting!
Doctors working extra shifts
Hence, the resultant overworking has caused stress and fatigue and led to burnout, affecting their productivity. This, when coupled with poor working conditions in some public hospitals that lack basic facilities, is a disaster.
Again, this has pushed medical doctors to demand better working conditions by using strikes as their leverage.
• Lack of Infrastructure and Equipment
One of Nigeria's most significant challenges facing medical doctors and health workers is public hospitals' lack of infrastructure and equipment.
For instance, some public hospitals need more essential items such as gloves, syringes, and drugs. Hence, leaving medical doctors scrambling for resources to provide healthcare services.
Moreover, this has resulted in unwanted deaths and other health complications. All this led to the demand for better-equipped hospitals with essential facilities to carry out medical duties effectively.
Bottomline
In conclusion, the root causes of Nigeria's strike action by medical doctors are multifactorial.
There has been poor remuneration, overworked and poor working conditions, along with lack of infrastructure and equipment in public hospitals. All these factors have contributed to the ongoing strike action.
Read also: Doctors' Association Kicks As Ondo Man Attacks Doctor, Nurse Over Son's Death
It is about time the government addresses this situation and creates an enabling environment. Doing so would incentivize medical doctors to stay and practice in Nigeria.
Also, the ministers of labour, health and all stakeholders must wake up to their responsibility and end the strike as a matter of urgency lock themselves in the most qualitative form of negotiations with all workers in the health sector to restore some minimum standards in the sector.
The Medical and Dental Council of Nigeria must take necessary measures to restore the ethical conduct of all its registered members.
This will go a long way in reducing the exodus of medical professionals and attracting more skilled hands to the profession. Ultimately improving the quality of healthcare delivery in Nigeria.
©NigeriaCrime