Corruption in the Nigeria Police Force (NPF) is a problem that has been prevalent in the institution for many years. It is multi-hydra in nature, as old as the institution itself. Corruption breeds a lack of trust and confidence in the police, affecting the relationship between the police and the public.
NigeriaCrime explore causes of police corruption in Nigeria, state examples of high-ranking officers caught in the web of corruption, discuss police brutality, and discuss ways to curb the menace.
When the news of former Deputy Commissioner of Police, Abba Kyari's corruption issues hit the media, it not only sent shivers down the fabrics of the Nigerian Police Force but it exposed the depths of corruption in the largest security institution in the country.
Like Abba Kyari, former Inspector General of Police, Tafa Balogun, years back was charged with a 70-count charge of fraud, which led to his eventual imprisonment.
Learn more information about the Tafa Balogun charges here.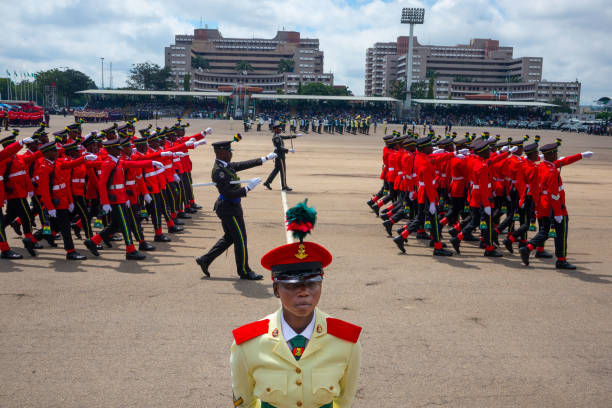 iStockphoto
Unfortunately, corruption in the Nigeria Police Force (NPF) which seems to defile solutions is not limited to these high-profile officers alone as rank and file aren't exempted from the menace that has been prevalent in the institution for years.
Many of the junior officers also engage in unethical and illegal practices.
It will be recalled that recently, the Nigeria Police Force dismissed Corporal Opeyemi Kadiri for acting in breaching rules of engagement and flouting instructions from the Inspector General of Police.
Opeyemi Kadiri was dismissed following a viral video where the officer in broad daylight was seen physically assaulting a young man, whose phone he collected and opened to peruse.
Exploring the multi-hydra nature of corruption as exhibited by police officers over the years has shown that it has bred a lack of trust and confidence in the police, which in turn has affected its relationship with members of the public.
Uncovering The Hidden Methods Of Corruption In The Nigerian Police Force
Some of the techniques in which corrupt practices are carried out within the police force are:
• Influence Posting
This remains one of the major ways corrupt practices are perpetrated in the NPF.
Officers in the police force have been known to influence posting to juicy states like Lagos, Rivers and Niger Delta.
READ ALSO: Skales Apologizes For Calling Wife 'The Devil'
It is an open secret that some states in Nigeria are more lucrative in terms of financial gain and other perks, especially for senior police officers like Commissioner of Police. Some wealthy individuals lobby senior officers to influence the posting of their preferred officers to such states.
•Buying Promotions
Another way corrupt practices are carried out in the NPF is through buying promotions. Recently, several reports have been recorded of police officers bribing their way to higher positions in the force. These officers accept their way to advertisements to wield more power and influence and obtain financial rewards.
• Extortion
Extortion of motorists and commuters by police officers on the road is another common form of corrupt practice in the NPF police and human rights violations in Nigeria Many road users have fallen prey to the antics of police officers who flag them down for no genuine reason, only to extort money from them before allowing them to continue their journey.
• Protection of Corrupt Politicians
Providing protection services to corrupt politicians is another way corrupt practices are perpetrated in the NPF. Some high-ranking police officers provide security services and protection to corrupt politicians who fuel and sponsor their corrupt activities rather than upholding the law and enforcing justice.
Police Brutality
Besides corruption, police brutality is another menace that plagues the NPF. Many Nigerians have had unpleasant experiences with police officers who have used excessive force and violence in their duties, resulting in the loss of innocent lives and the destruction of properties.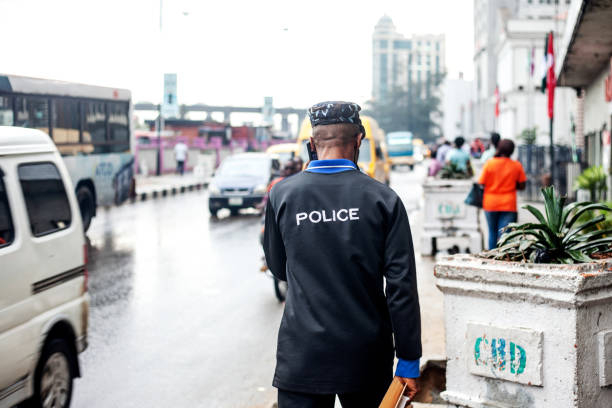 iStockphoto
Ways To Curb The Menace
The government must take a more proactive approach to curb corruption and brutality in the NPF. There should be a system to ensure that police officers who do something wrong are held responsible for what they did. The NPF should enforce strict disciplinary measures and establish an internal affairs unit to monitor the activities of its officers. Also, the government should provide more funds to equip and train the police force to carry out their duties professionally.
Closing Thought
Corruption in the Nigeria Police Force is a multi-headed hydra that has persisted for many years. It has led to a loss of public trust and confidence in the force and contributed to violating citizens' human rights. To curb this menace, implement measures that enhance accountability, oversight, and the welfare of police officers. Additionally, incorporating human rights training in police institutions will help promote respect.
The corruption in the NPF needs to be properly addressed by the Police Service Commission to enable it secure the lives and properties of Nigerians.
©NigeriaCrime