Economic security in nigeria: National Security refers to the protection and preservation of a nation's fundamental values, sovereignty, territorial integrity, and the safety of its citizens.
Nigeria's current national security situation is challenging due to various factors. These include terrorist groups like Boko Haram and other criminal organizations, that threaten the lives and property of citizens.
The country has also witnessed increasing tensions. It includes inter-ethnic conflicts, farmers-herders clashes, and separatist movements, making the situation more complex. As such, the government has invested significant resources to combat these challenges and maintain security in the country.
NigeriaCrime examines the impact of national Security on Nigeria's economy, focusing on economic security as a critical dimension of National Security. We will explore the concept of financial security, its significance in national development, and its relationship with national security.
Read Also: Ondo: 70-Year-Old Woman Hacked To Death
Economic Security as a Dimension of National Security
Economic Security is a vital aspect of national security that focuses on protecting a country's economy from internal and external threats.
It refers to the ability of a nation to create and maintain conditions that promote economic growth, stability, and sustainability. Economic Security ensures a country's economy is resilient to shocks and crises. This comprises natural disasters, economic downturns, and other global challenges.
The importance of Economic Security in Nigeria national development should be emphasized. It supports a country's economic growth, job creation, and poverty reduction. A secure and stable financial environment attracts foreign investments, increases productivity, and improves the standard of living of citizens.
National Security and the Nigerian Economy
Nigeria's economy has been plagued by several security challenges, including terrorism, insurgency, kidnapping, banditry, and militancy.
Find out more details about Nigeria Crimes by clicking here.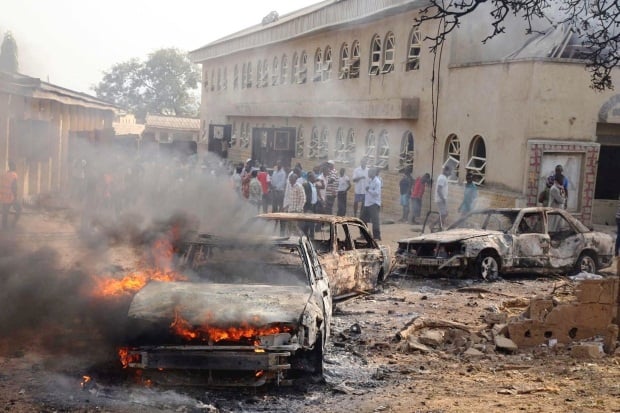 These security threats have adversely affected the country's economic performance. As a result they have deterred foreign investments, reduced economic activities, and heightened inflationary pressures.
Furthermore, the Nigerian economy has been characterized by structural weaknesses such as heavy dependence on oil exports, weak diversification, and low productivity. These vulnerabilities have made the economy more susceptible to external shocks and crises, such as fluctuations in oil prices.
Strategies for Enhancing National Security and Economic Development
Several strategies can be adopted to promote national security and economic development in Nigeria.
Firstly, there is a need to reform the country's security architecture, which includes restructuring and improving the police, military, and other security agencies.
This will lead to better intelligence gathering, equipping, and training of security personnel to combat current security challenges effectively.
Secondly, economic diversification and non-oil sectors need to be expanded, creating opportunities in agriculture, tourism, manufacturing, and services.
Read Also: I stabbed my neighbour's daughter twice- mother of 8 reveals
Thirdly, there is a need to encourage local and foreign investments. They can do so by providing incentives and stimulating innovation and entrepreneurship across sectors.
Fourthly, there is a need to strengthen institutions, legislation, and policies that promote good governance, reduce corruption, and enhance the rule of law.
Bottomline
National Security and economic development are critical for Nigeria's progress and prosperity. Economic Security in Nigeria is an essential national security dimension that needs to be prioritized.
The Nigerian economy should be diversified to reduce the overdependence on oil to enhance economic resilience. Furthermore, addressing national security threats requires political will, leadership, and good policy reforms, involving diverse stakeholders.
In conclusion, Nigeria's policymakers and leaders should prioritize promoting national security and economic development.
They must work collaboratively to ensure the implementation of the necessary reforms and initiatives to build Nigeria's prosperous and secure future.
©NigeriaCrime