Advocates For Children and Vulnerable Persons Network ACVPN had brought to the public the case of an assault from some police officers on a law abiding citizen named Princess Noah who would have been stifled and depressed by her oppressors.
The Force Head Quarters PPRO Adejobi was duly furnished with all the facts on this case both pictures, videos of the various attacks on princess( the victim)
There has been a call on a case of conspiracy, abuse of office, dehumanization,, physical assault occasioned by harm, torture and threat to life perpetrated by Area N Commander, Abass Bawa, his foot soldier Moriam Atinuke Salami both conspired with a tenant against her Landlady.
The oppressed landlady Princess Bunmi Blessing Noah told ACVPN that she and her husband Professor Olumuyiwa Noah.DVC Lasu rented out their property in Mowekere Aladegboye road , ijede ikorodu, Lagos to one Hajara Halima Inusa who rented 8 shops and 1 store in 2019, a shop meant to be rented for the purpose of running a boutique and body spa.
In this property, there are 10 shops, 1 Plot virgin land, and 10 room and parlour self contain.
Around ending of 2019/ 2020, a call was received from one of Princess's neighbour stating that Hajara Inusa claimed that the whole property on the said land had been sold to her and that she opened the shop and built a structure on the virgin land as well as rent out the structured apartment to a family called Ubaa along sides the other part of the property.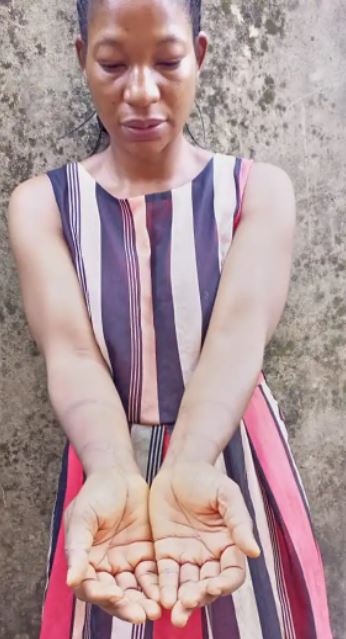 The landlady then confronted her tenant on phone asking why she had traspassed to her other property apart from the one she rented without her consent, she only rented shops and not sold her entire property on the said land. Hajara pleaded with the landlady, stating that she is presently out of the country and when she returns all will be set right.
Further more upon Hajara's return, she offered to buy the property from the landlady for 25m but princess and her husband declined and didnt collect a dime from Hajara.
The landlady's lawyer upon instructions from Hajara removed the tenant she put in the building erected on Princess Bunmi's property still Hajara whom had given instructions reversed her statement to being that of threat to the lawyer she instructed, a very unstable behaviour which had led to the chaos on ground.
Meanwhile there was a transaction between Hajara and her landlady in form of purchases, she bought clothes of 424k , paid cash of 174k and made a transfer 250k her landlady.
READ ALSO: Nigeria Police Arrest Couple With Fresh Human Body Parts
Hajara summoned her landlady's lawyer to Baale Aladegboye on issues of forceful acceptance of money offered for purchase of the property but the lawyer declined , stating that his client Princess Bunmi does not want any money whatsoever for the property, she is only interested in Hajara removing what she built and also packing away the belongings in the shop she locked up for years.
As usual Hajara arrested Princess Lawyer threatening to remove his license, that her brother is the CJN of Nigeria.
Princess called Hajara up the next day and also told her to remove what she built on the property. Hajara's reply was sent via voice message on WhatsApp Saying" I don't deal with women,I deal with men , you will reget it if you dont sell the property to me. She then blocked Princess as she couldn't be reached since 2019, this means the shops had been closed for 3yrs while her goods was in it worth millions of naira.
How The Police Got Involved And Dehumanised Princess Bunmi (The Landlady). Here's her narration of the ordeal:
December in 2021, a woman came into my shop posing as a costumer, a few seconds later two men followed through and said they are police officers from Area N Abuja, and I asked for their I.D card and Arrest Warrant, which is normal as I didn't know who they were, and they weren't on uniform. Suddenly a fat woman jumped into the discussion with abuses, in confusion I asked why she was doing that, she said she called last week that the commander Bawa Abass want to see me and I banged the phone at her, she then commanded me to follow them.
I insisted to see their Id card and Arrest Warrant because they are not on uniform but they refused. I also pleaded to allow my sales girl to video, they slapped her and collected her phone, I then called my lawyer Akin Duyilemi, he said they are kidnappers that if they try to drag me out I should call for help, they then collected my phone, drag me out to follow them , I started shouting for help ,"ole, kidnapper" people came out ,they ask for their Id card and where they are from.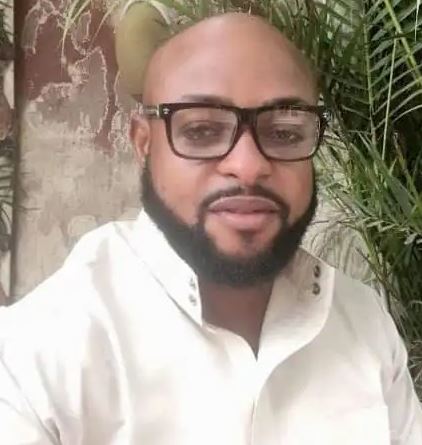 Some people who came out recognised one man among them known as a notorious land gbrabber and a Cultist in Aladegboye, Odofin Adeoye a.k.a Lampard. As the little talk was going on my lawyer showed up and asked them to provide their arrest warrant , that he cannot bring me if he doesn't see something to identify them at least, they then wrote the arrest warrant in front of my shop something so unheard of.
On the 10th of Dec.2021, my lawyer took me to attend to the case levelled against me by Hajara at Area N Command Ijede due to the fact that the previous forceful arrest of IPO Mariam led to my loss of a 3 months pregnancy, as such I needed to be attended to medically before appearing at Area N.
On getting to the command I was taken to the Commanders office where I met Hajara wining and dinning in his office. Upon seeing me he accused me of harassing his foot soldiers and I declined stating that they didnt come with a warrant and I cant just follow strangers. My lawyer then took it from there and narrated the incidence. Abass Bawa got more furious the lawyer spoke for me and sent him out of the premises and asked boy Arojo Olarewaju to handcuff me and send me to cell.
READ ALSO: Nigerian Police Arrest Lebanese For Reckless Driving
Before the presence of ACP Bawa I was further mistreated and dehumanised by Hajara, the IPO Mariam and one Eru iku obirin (my finding, she is d wife of notorious cultist Lampard), they beat me to the point that I started to bleed again.
They made me write statement under duress, Inspector Abiodun will collect the paper and tear it if I dont write what they want me to write.
At around 6pm , I pleaded with them to let me speak with my 8 yrs old daughter as she doesn't have where to stay since the shop is locked. A call was put accross to Justice Alogba, he called ACP, Bawa which made him call me and my lawyer to his office and told us he had nothing personal to the issue and we should settle it amicably.
My husband got a lawyer, Yakubu Eleto, he filed for fundermental human right in federal high court, ikoyi,and reposition of premises to high court ikorodu and a petition to CP Odusumu, the then CP of Lagos State.
Two weeks after my release , Arojo Olarewaju Area N ijede, called me for reconciliation, I told him the case is in court and his boss Bawa is aware, I also told Moriam Atinuke Salami that the reconciliation they have should be brought to court
I thought that was all
On the 13 January,2022 , I, Princess Bunmi was apprehended yet again by Officers of Area N command with more men, guns as well as Same IPO Atinuke Moraimo, she said i must follow her for reconciliation for a case that's already in court One of these police officer with gun grabed me on my trouser that I should follow them forcefully for my own property that I refuse to sell yet maltreated for saying no, no selling.
The neighbours who watched keenly were forced to give their phones to the officers. Moriam Atinuke didnt spare me, the attack was too much, they beat hell out me, she sat on my head I couldn't breath just for saying the case is in court.
They dragged me from the stairs down to their van , took me to Igbogbo police station, we met Dpo Balogun outside and explained what happened, he said he doesn't want wahala in his station, that its a civil case. The DPO further stated that a case that is in court should not be settled in this manner insinuating that Moriam Atinuke and her boys are on an illegal mission. He didnt welcome Moriam at all and asked us not to come in.
My lawyer then sent his colleagues but Moriam Atinuke didn't allow them into the station they entered as the first stoppage.
When it was 7pm , Moriam Atinuke put teargass on my eye and forced me and her boys to ACP Abass Bawa's van,to ijede. While in the van, the police officer seating beside me started pressing my breast, and put his fingers on my private part, i don't know him but I can recognize him , the police sitting at the front of the van's name is Gani.
On getting to ijede police command Inspector Abiodun woman police, slapped me and put leg chain on me ,she took me to cell and cut my hair,my hair is with her till now, since then ,have moving from one hospital to another.
Around 5am on the 14th Jan. 2022 they took me to Panti,we met Mr Goke Fayoade, He asked what the case is and was told its a petition against me by my tenant Hajara Inusa for Malicious Damages and Police Assault.. Then I explained what happened and showed him all my body, he shouted, that you are the one that assulted her not as you claimed she did, he asked them to take me to clinic immediately as i couldn't walk, my hand was swollen and blood was all over body, I was treated, and released, DC. Goke Fayoade said he will send investigator to the property.
READ ALSO: Popular Councillor Arrested With AK-47 Close To Kidnappers' Den
After the investigation, the case didn't get back to me instead it was moved to Zone 2 where I petitioned my tenant Hajara, the police officers involved, and the land grabber Odofin Adeoye, they asked me to remove ACP Bawa Abass name if I want my petition to be approved, we did that, the police officers involved appeared, but my tenant , and land grabber Odofin Adeoye Lampard didnt show up.
As I got out of the premises another set of police officers picked me up and took me to alagbon, I didnt know them because they didnt identify themselves but still want to take me forcefully if not for the intervention of some naval officers who felt I was been treated unfairly. The Naval officers told the police officers to attend to me medically first as I was vomiting, Hajara and the police officers she brought promised to do so but diverted straight to Alagbon, I was arrested alongside my 8yr old daughter. My lawyer had to help write my statement as I wasn't feeling well at all.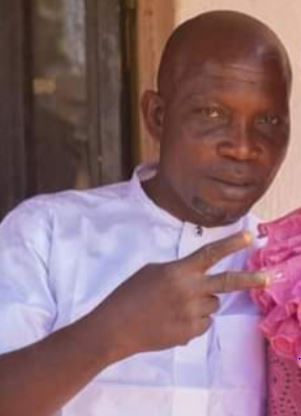 It should be noted that when The Area N Area Commander noticed trouble was looming he quickly ordered ASP moriam Atinuke Salami to transfer to D 19/Panti for Hajaras Defamation of Character and Malicious damage kudos to DCP Fayoade Kayode Goke who ordered for princess immediately he saw her in a pull of blood . Hajara, her boyfriend Ogbonaya, the land grabber didn't appear
We learnt that at the XSQUARD UNIT FCID ALAGBON Princess Daughter was also assaulted by a male officer who collected her phone, ordered her to unlock her phone against will and started deleting evidence she had in the phone but unfortunate for him it was stored in the Cloud.
It should be noted that The AIG of FCID ALAGBON has been threatening Princess from speaking to the public about her present ordeal in the hands of the Area N Area Commander , his foot soldier Moriam Atinuke Salami,her tenant Hajara Inusa,her Boyfriend Ogbonaya as well as the notorious Land grabber Ododin Aka Lampard.
Princess was stripped naked , handcuffed behind and leg chained like a criminal. She was also sexually assaulted right inside the van provided by Area N Area Commander Abass Bawa.
UPDATE ON PRINCESS NOAH CASE
Once taken to Alagbon, she was immediately charged to court, according to Counsel Princess Noah ,she was arraigned on 7 counts charges and granted bail in the sum of N200,000. Her bail was perfected and she has been released, the matter is adjourned till the 1st day of June, 2022, for hearing.
Upon Maltreatment, dehumanization and threat to life, Princess the landlady was being charged to court for simply not giving her land to Hajara, a tenant who is forcefully claiming the property she merely rented shops from. It should be known to the public that Hajara goes about with a pistol and claims to be the IGP's wife, untouchable as a make- belief.
READ ALSO: Nigeria Border Patrol Intercept $285,000, CFA 18,9million From Suspects
Princess Noah was deceived by AIG Alagbon under false pretense that he wants to settle the issue on ground amicably ,immediately she arrived at FCID ALAGBON she was bundled straight to court and Asp Atinuke Morenike Salami the foot soldier of ACP Abass Bawa Area N Commander was the only one present in the court. Meanwhile the Criminal Tenant Hajara Inusa the impostor who claimed to be the wife to the IG and her boyfriend who assaulted princess were not in court.
After the charges was read and princess granted bail, FCID ALAGBON Prosecutor obviously an Hausa man was heard discussing with Hajara Inusa on the phone that he would ensure Princess is remanded in ALAGBON cell , truly princess was moved straight to Alagbon thankfully the magistrate heard about this plot and ordered the officer from ALAGBON to return princess back to the court because she's no longer the property of FCID ALAGBON.
We say No to Nepotism in Nigeria Police , We say No to irresponsible behavior.
Here is one of the video where Hajara's boyfriend beat me up in presence of the police officers from Panti inspecting the shops for investigation purposes.