The convener of Advocates For Children and Vulnerable Persons Network ACVPN Comr. Ebenezer M. Omejalile stated his opinion on the viral video leak of a student of Chrisland schools, here's his statement:
I was sent the video by a concerned Comrade when I clicked on the video , initially I thought it was an adult that was riding on a Male Adult.
My take on this issue is, clearly we have a situation of a damaged child only God knows how she degenerated to this level and she was not discovered by her parents, and school teachers because definitely she would exhibited such signs that no one took into cognisance.
Secondly I dare to ask where is the Lagos State Child Protection and Safe Guarding Policy and SOP that was signed into law by the former Governor Ambode December 16th 2016 ? Where is the efficacy of such Law ,in terms of enforcement, where's the Federal Government ministry of Education SAFE School Program? Where's the Child Rights Law CRL 2007 which has been reviewed on two to three occasions.
READ ALSO: Chrisland School: Female Student Raped While Playing Truth-or-Dare In Dubai
The problem we have in Nigeria is the issue of not been Proactive in all we do , but we are good at Response , High Temperature rising which to me is Damage Control.
We forgot to realized that the Proactive Measures if put in place, consist of both Prevention and Consequences which would put a stop to this various social vices.
What we should be looking out for now is a complete disorientation of the kids involved in this unethical practice of which they pose a great danger to other children.
I see no reason why the Lagos Government should close down CHRISLAND SCHOOLS, was there a report that the entire students were all involved in this unethical practice?
After all some bunch of Individuals who hid under Govt Agencies conducted child protection and Safe Guiding Policy in this same CHRISLAND SCHOOLS and huge amount of service fee was paid to this Individual, of what essence was their interventions?
Hasty shutting down of CHRISLAND SCHOOLS is not the solution on ground , rather unscheduled visit should be conducted by the Ministry of Education Quality Assurance Department, The Lagos Ministry of Youth and Social Development MYSD Alausa School Social work department with direct engagement with the students, am very sure a lot unimaginable summation would be uncovered.
After all Nigeria is a signatory to the UN Conventions on the Rights of the Child CRC which stipulates that whatever we do as a Country, States , Agencies should be in the best interest of the child.
READ ALSO: Circumstances Surrounding Sylvester Oromoni Death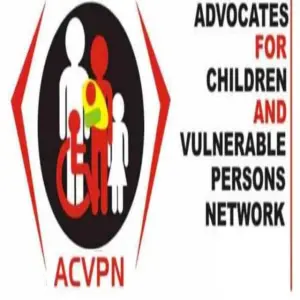 Other CHRISLAND students should not be deprived from attending school as a result of the inactions of some few deviants.
Report has it that the 10 years old has been on the Social media space for the past one year, How come her mother was not aware of her activities on the assignment she does on the computer. After all there's parental guide on such tablets.
The Arm of the law should not be used inappropriately, after all Aristotle philosophy stated that Great Laws don't bring Great Men but Great Men Bring great Laws . What happened at CHRISLAND SCHOOLS is a typical example and Consequences of an abused child that was not identified, Rescued, Rehabilitated, and properly Reintegrated back into the society, of course they Would see it as a normal way of life and become weapon of mass destruction where ever they find themselves.
Our Laws should not be used as a weapon of Jamborees.
This is our take on the CHRISLAND SCHOOLS scandal.
Naomi Sophy Blog observed that there has been some mixed reactions online as regards the viral video, some stated that the act doesn't look like the female student of Chrisland schools was raped, seemed more like exploration while others had a contrary opinion. From what is observed all links and distributed video to the sex tape is being pulled down as well as the video the mother of the student had done in defence of her daughter.
@ ACVPN